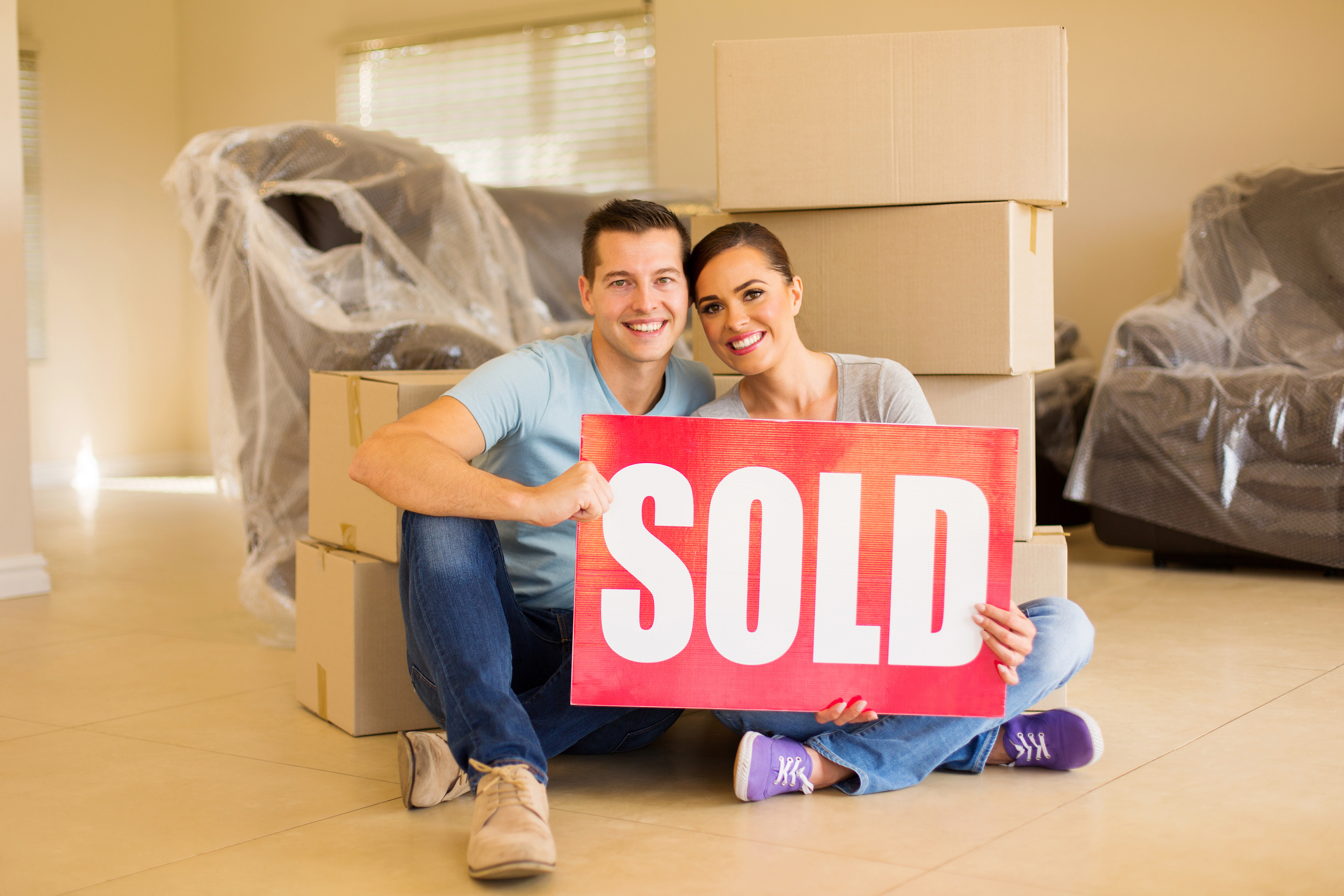 Are you considering selling your home this spring?
Preparing any property for sale can be a daunting, and you may not know what needs to be done to stage and sell a home properly, (by properly we mean to present your home for a fast sale & for top dollar of course).
Don't just list without any advance preparation. A few minor touch-ups can go a long way towards making a favorable impression on potential buyers — and perhaps cinching a deal.


1. Maximize Curb Appeal.
Start from the outside in! More than one home buyer may make the decision to not even view your home based on the it's curb appeal.
The best way to get a fresh perspective, is to walk across the street and view the outside of your home in its entirety. Make notes on what needs to be done…And get cracking!
Give your attention to repairing cracks in the walk way, garden beds that need weeding and mulching, any broken fence boards, paint peeling, unpruned shrubbery and lawn clutter.
Keep in mind, buyers and agents alike should be able to walk around the outside of your home without tripping or stumbling, so clear out loose hoses, ornaments, or toys belonging to children or pets (as well as pet waste).
To turn things up an extra level, consider adding a nice row of potted plants near the door. Keep them neat, bright and healthy to win the most from your efforts.



2. Go Neutral
You may prefer bold colours and accent walls, but this may not be to the liking of your buyers. Bold colours may be great for living, but not for selling, so keep the mind set of 'light and bight'.
Take the time to re-paint (and repair if required), your walls. If you do not trust yourself to get the job done right, consider hiring a professional. According to a 2011 Homegain survey, painting your ome before the sale offers a 109 percent return on investment.
Paint colours should be kept neutral! Avoid peach tones, yellow tones, dark hues, bold hues and stark white in every room.
As a quick tip; if your home has not been painted in 2 years, now is the time to get it done.



3. Clean, Clean, Clean…And CLEAN!
This is one area that many home sellers attempt to shortcut, despite it seeming to be common sense.
Although the entire home should be cleaned and dusted from top to bottom. Pay special attention to appliances (inside and out), Kitchen and bathroom cupboards (inside and out), baseboards, windows, bathrooms should be scoured, and your floors should be spotless.
Be sure to also pay attention to smells. Your home should either smell clean & welcoming or be scent-neutral. Before showings clean out any litterboxes, garbage receptacles, diaper bins, sports equipment and any rooms belonging to messy teenagers.
In short, remember; do not skimp or attempt shortcuts in cleaning. Buyers will be turned off by your mess, and an unclean home will appear to them as an unloved home that is not cared for.



4. Declutter & Depersonalize & Organize
Buyers will want to imagine themselves living in your home, so keep things simple, clean, and organized.
Declutter: You want buyers to see the space your home has to offer.
This may be difficult if they are trying to look past piles of shoes laid out at the entry way, stacks of books or mail piled high on the kitchen table.
Get rid of the clutter! Box up (and store neatly) anything you cannot bare to part with, and ship everything else to your favorite local second hand store.
Depersonalize: Yes, you do want your home to look lived in and be welcoming, but again, your buyers need to envision themselves living in your home.
Remove all things that are overly personal such as family photos or children's art on the fridge.
You may also want to take a step back and re-examine some décor items; the nude portrait above the fireplace should be replaced with a neutral landscape painting for example.
Organize: When buyers come to view your home, they will open cupboards, drawers and closets. Be sure that you go through all the storage spaces that are part of your home and organize them from top to bottom. Keep in mind, storage is a huge selling point.
Bedroom closets should be displayed with neatly hung clothes. To maximize closet size (and the appearance thereof), store away anything out of season, or items that you can do without for a while.
Take everything out of every cupboard and drawer in kitchens and bathrooms, wash the interiors and only put back what you need, and what can be returned neatly.



5. Highlight Your Space(s)
Stage your home to show the intended purpose of each room. If you are using your dining room as an office, pack up the office and put back the dining table.
If your guest room serves as a craft room/ dumping room/ office, clean it out and show it as the guest room it was meant to be.
Arrange your furniture to be at it's most functional while opening the space of your home. You want buyers and agents to walk through without stubbing a toe on a chair.
Your goal is to maximize space, and stage rooms for their intended purpose.


If you are thinking of selling and want a professional opinion on what you can do to help your sale along, contact us today. We provide complimentary, no-obligation home evaluations.