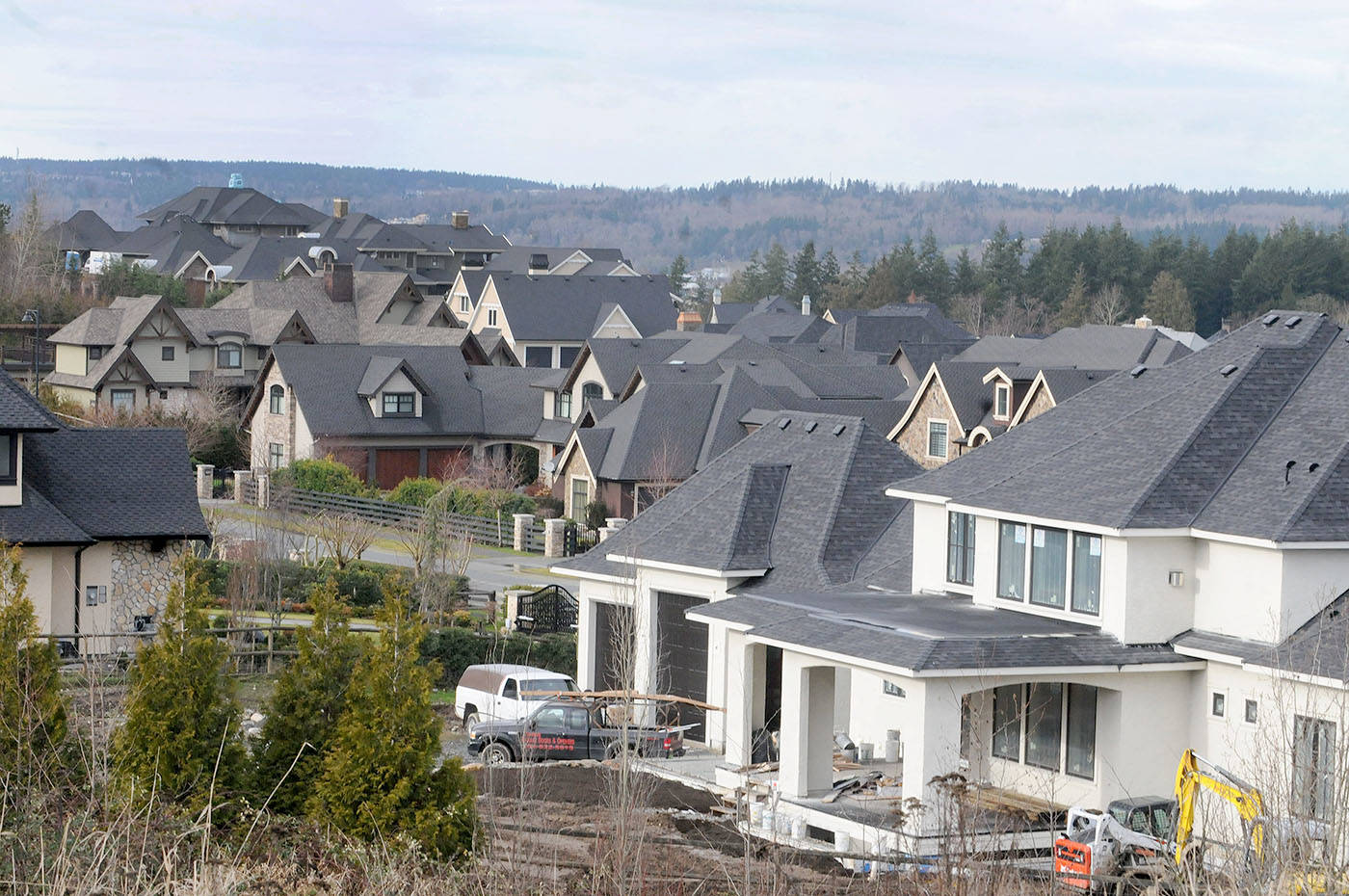 B.C. Real Estate Association forecasts a cooling market
A strong economy and growing population are expected to continue fuelling housing demand in the Fraser Valley in the coming years – but that demand will meet the combined headwinds of tougher mortgage rules, rising interest rates and soaring home prices.
That's according to a new report from the British Columbia Real EstateAssociation. The BCREA's first quarter housing forecast update predicts residential sales will drop 12.3 per cent in the valley – Abbotsford, North Delta, Surrey, White Rock Langley Township, Langley City and Mission – this year and 8.6 per cent provincewide.
Fraser Valley home prices are expected to continue rising to an average listing price of $758,000, an eight per cent jump over 2017's $701,842. That would mean a significant drop in prices, as Fraser Valley Real Estate Board statistics show the average sale price in February 2018 already exceeding that price point, hitting $774,627.


"More stringent mortgage qualification rules for conventional borrowers are dampening housing demand in the province," BCREA chief economist Cameron Muir said in a statement. "Since the new rules came into effect, BC home sales have fallen more than 26 per cent, on a seasonally adjusted basis."
But a look back at the BCREA's predictions for 2017 shows their forecasting is not an exact science.
Its 2017 forecast predicted a 14.7 per cent drop in unit sales from 23,086 to 19,700. That drop wasn't so large: there were 21,436 sales in 2017, a 7.1 per cent decrease over 2016. A predicted 2.9 per cent drop in the average listing price became a 3.7 per cent increase (from $676,946 to $701,842).



Courtesay:www.abbynews.com